Professionals
Michel Melhem
Partner
vCard - QR Code: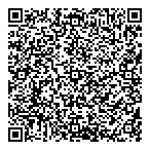 Tel: + 55 (41) 3022-0322
City: Curitiba | State: Parana | Country: Brazil
Experience: Before founding Melhem & Associates, worked in the Brazilian taxation field since 2003 and as a tax lawyer since 2008.
Honors and Prizes: Bachelor of Accounting Science, first of the class according to "aluno federal" criteria, Department of Accounting - Universidade Federal do Paraná (UFPR).
Professional Affiliations: Member of the Brazilian Bar Association, Member of the Regional Council of Accounting of Parana (Brazil).
Back
LL.M., International Taxation – New York University School of Law (2013)
LLB, PUC/PR (2007)
B.Acc.Sci – UFPR (2011)
Independent Auditor – CNAI/CFC (2014)
Brazilian Bar Association (OAB) – States of PR and SC
Member of the Regional Council of Accounting of Parana (Brazil)
National Register of Independent Auditors (Brazil)